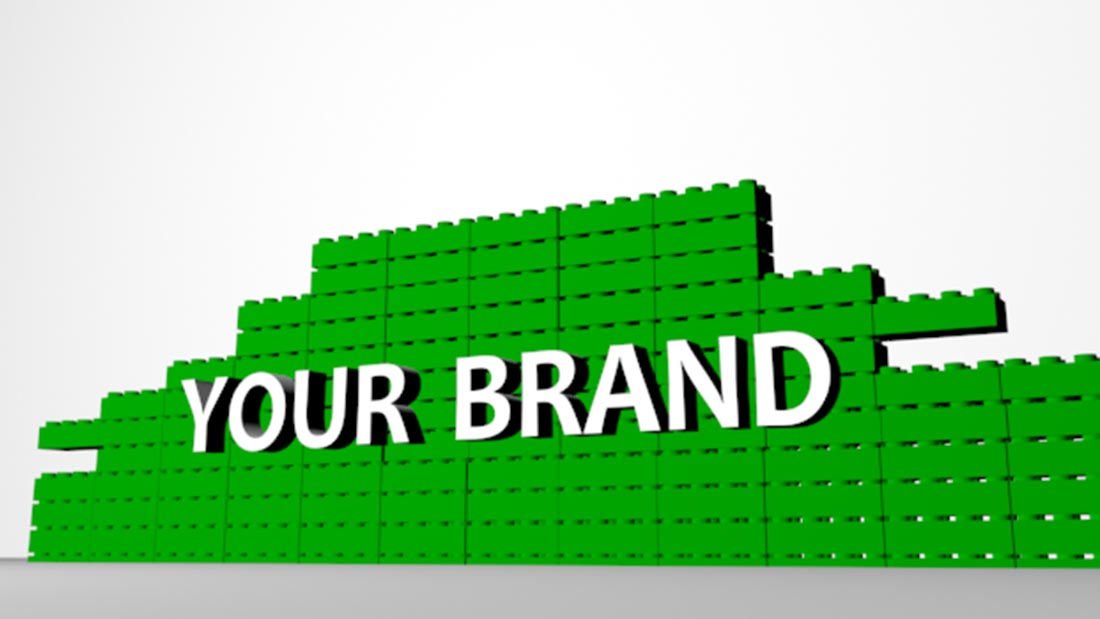 27 Jul

Three Ways to Build Your Brand Image Online

When was the last time you thought about your brand image online?
Digital representation of your brand is critical in today's market. Customers look your business up online and interact with your brand through your website, blog, social media feeds, customer review forums, and other online properties. Through these online interactions with your brand, consumers seek answers to a few key questions they have in mind about your business.

1. Is this business reliable and trustworthy?
2. Are their prices reasonable and within my budget?
3. Do they offer the right solutions to my need?

The answers to these and other questions will shape your prospects' opinions and decisions about whether or not to do business with you. How can you ensure that your website and other digital properties provide consumers with positive responses to these critical questions? We offer three tips that can help improve your brand image online and differentiate your brand from the competition.

Brand Appeal
The way you communicate your brand online should appeal to the segment of consumers you are targeting. For example, if you own a high-class restaurant, you don't want your online properties to portray your business as a low-end bar. Ensure your brand image appeals to the right segment of consumers through carefully selected design elements of your online properties and consistency of communication across appropriate online channels.
Layout/ Navigation: Provide consumers with information about your brand in a clear, user-friendly, and intuitive manner. Consumers should be able to find answers to their questions about your business without getting frustrated with the layout and navigation of your online properties.
Colors/ Graphics: Choose colors and graphics that communicate the "feel" of your brand and signal the segment of consumers you are targeting.
Images/ Media: Choose images and media content that complement the brand image you want to project. Only post links or references to media that you don't mind being associated with your brand.
Content: Ensure that your online content is original, well-written, and useful to prospective clients. Think about what you would want to know about a business as a consumer and answer those questions in a way that speaks to your target segment.
Channels: Carefully select media channels that will bolster your brand image, and tailor communication about your brand to fit the context and consumer expectations on those channels.
Consistency: Importantly, ensure that the way you communicate your brand to consumers is consistent across all digital marketing channels (website, blog, social media, and so forth).
Brand Image
Consumers seek products and services to fulfill a need or solve a problem they have. When talking about your brand, align your brand image with the solutions you offer for consumers instead of concentrating only on the features of your products and services. Think about why your target audience buys your products or services. What needs do your products and services fulfill for prospective clients? What problems are you preventing or solving for them? Most importantly, ensure that you discuss the solutions your company offers while also conveying the expertise, experience, reliability, and trustworthiness of your brand.
Expertise: Communicate how your company's unique expertise can fulfill your clients' needs.
Experience: Ensure your prospects understand that you have plenty of experience with providing solutions to consumers in your industry.
Reliability: Provide online communication that demonstrates the reliability of your brand through case studies, customer testimonials, product/ service comparisons, and so forth.
Trustworthiness: Reassure your consumers that if they ever have a problem with your products or services, they can trust your company will be there to assist them and/ or rectify the situation.
Brand Values
Many business owners forget to include online communication about the brand values that guide business interactions with clients. It's imperative to inform prospective clients of what they can expect if they decide to do business with you. One of the factors that influence purchase decisions is whether your company's values strike a chord with your target audience's personal and social values.
Social Responsibility: Does you business support a cause or organization that your target audience might feel strongly about? Incorporate discussion about this cause in your online communication so that consumers know you're interested in giving back to the community.
Customer Service: What type of interactions can consumers expect from your business and its employees? How do you assist consumers with making purchase decisions and ensuring that customers are getting exactly what they want? Your online communications should make it clear who is there to assist consumers if they have questions about a purchase.
Long-term Client Relations: Will you maintain contact with your clients over the long term, or is your relationship with them over after the purchase? Ensure your online discussions give consumers a clear picture of what sort of long-term relationship they can expect from your company.
Customer Satisfaction: What happens if customers have problems with your products or services after their purchase? Make sure your website and other online platforms mentions your policy on customer satisfaction and who they can contact if they have a problem.
Defining your brand image is a very important aspect of your business. A well-defined and well-communicated brand image is crucial to the success of all your digital marketing efforts. Don't take this lightly. Always make sure you work with experts who can help you define and communicate your brand image in a way that creates the most impact on your target audience.
Click here to schedule a consultation with the experts at Spidermode.